Who I am Music Video
This is our love song, our love story. We have lived what feels like multiple lifetimes, and finally, finding each other has given us such a sense of peace and happiness. With time and healing, we have seen that real love is a partnership on every level. We can look back and reflect on the past but no longer stay there. We learn, we love, and we grow. Who we once were is simply a distant memory. We have made peace with our past and learned to respect our journey to sobriety, trust and love. All along, we were searching for each other, our Twin Flame. 
Twin Flames
Twin Flames are a husband-and-wife duo that combines genres, languages and instrumental range to deliver a powerful sound that is both contemplative Folk and unapologetic Rock 'n' Roll. Twin Flames have chosen to let their music speak for itself. Their substantial body of work and widespread recognition make it clear they have something special going on. In just eight years of recording and performing as Twin Flames, the duo has accumulated over 44 music awards and nominations. Their songs have earned them a unique place among contemporary music-makers and songwriters, which has, in turn, led to them touring all over the world. 
Four-time Canadian Folk Music Award winners, 2022 Vocal Group of the Year, Twin Flames, offer a memorable experience with the perfect blend of music, comedy and thought-provoking stories. Their synchronicity and love shine through on every stage they play. 
Together, they create sonic soundscapes using Indigenous spirit flutes, traditional drums, and Western instruments. They share a genuine love for songwriting, which stands out lyrically and melodically for the world to hear. 
Jaaji (Inuk from Nunavik and Mohawk from Kahnawake) and Chelsey June Settler (with Algonquin, Métis, Cree heritage) write songs delivered through a mix of English, French and Inuttitut. Well, on their way to becoming a Canadian household name, the sky seems to be no limit for this pair.
Twin Flames met through music, and harmonies are what drew them together. In September 2017, they married in the presence of their six beautiful children, creating an instant blended family full of love. 
Twin Flames is currently working on their 4th studio Album. This Album started production at the National Music Centre, Bell Studio in Calgary, AB and continues at Noble Street Studio in Toronto, ON.  This will prove to be a unique Canadian Production. 
The Album will be an evolution for Twin Flames, due to the calibre of musicians and producers they are working with.  The Album is being produced by Juno and Grammy award-winning producer John "Beetle" Bailey and co-produced by long-time Twin Flames producer Jacob Jones.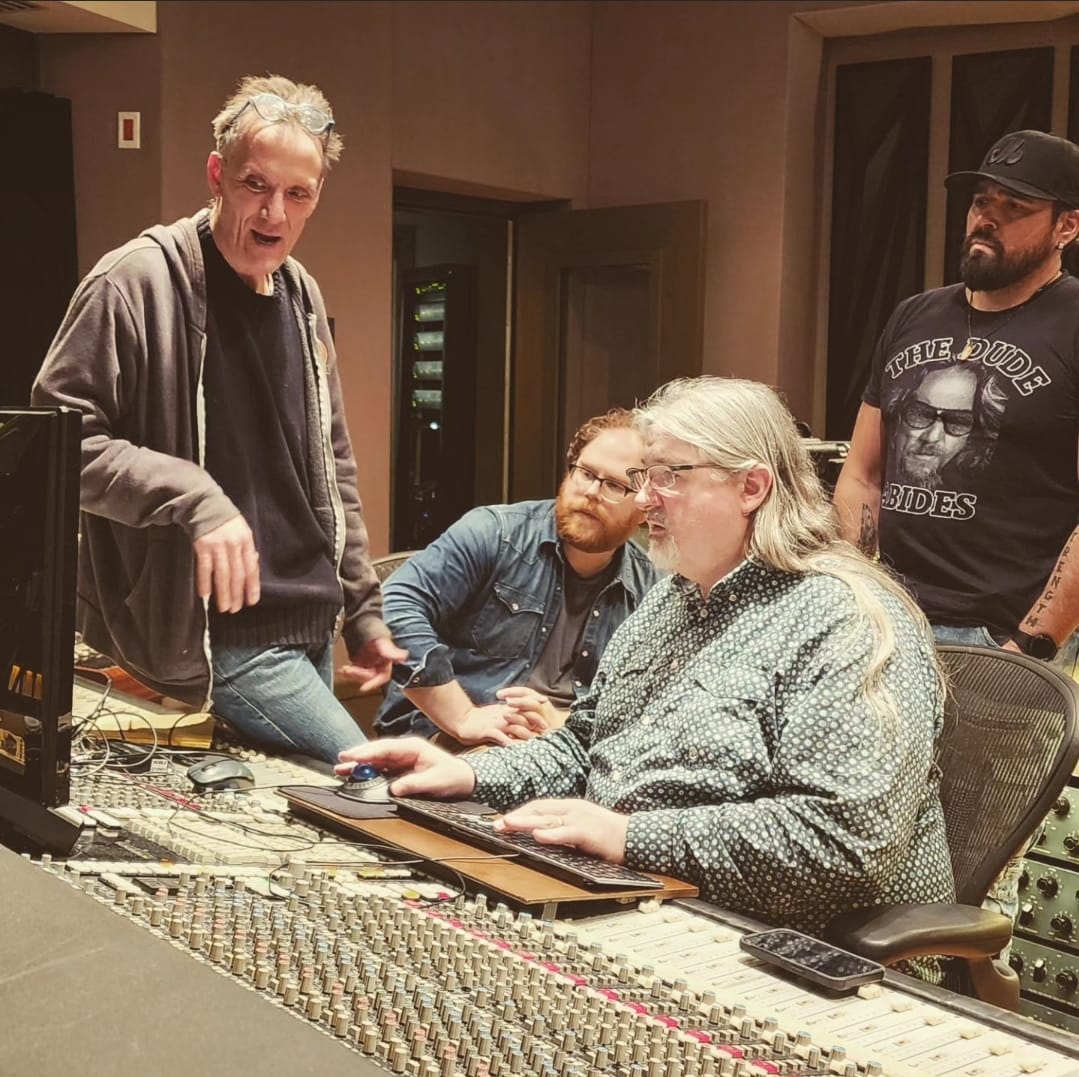 "We are pinching ourselves that we get to work with our dream team! Producers John "Beetle" Bailey, Jake Jones and musicians Davide DiRenzo on Drums, Kevin Breit on Lead guitar, and David Piltch on Bass.  Working with these incredibly talented professional musicians is surreal." 
Chelsey and Jaaji - Twin Flames
The level of songwriting, time and care put into this project is a testament to Twin Flames's years of experience in the industry and love for their craft.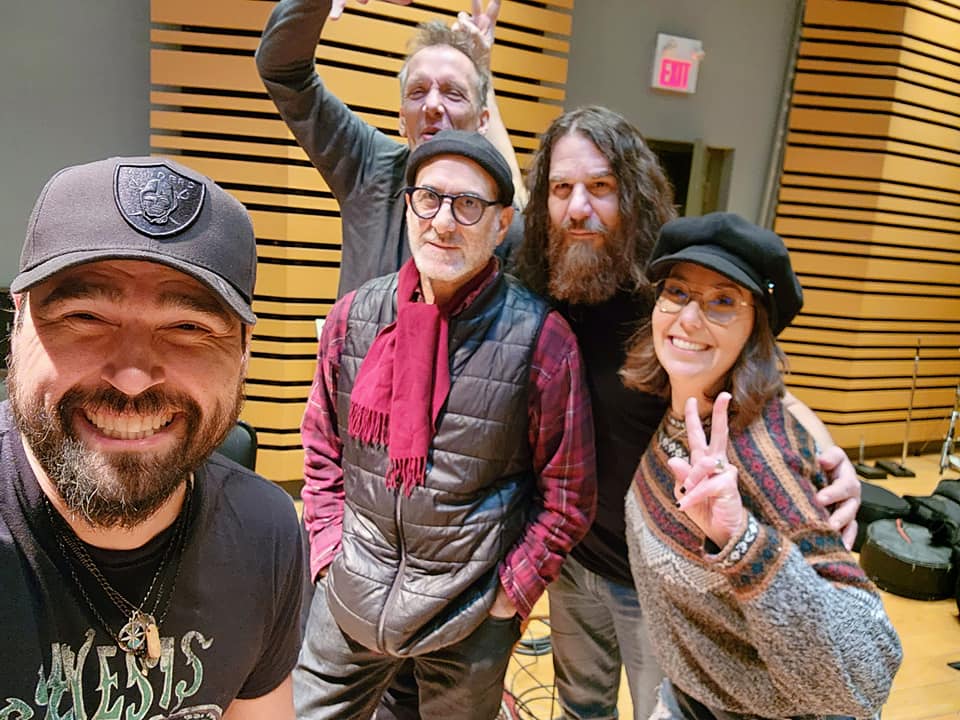 The Dream Team:
Left to Right: Jaaji, David, Kevin, Davide, Chelsey June
John 'Beetle' Bailey is a Canadian freelance recording engineer, mixer, and producer. He has worked with such musicians as The Headstones, Tom Cochrane, Haywire, Triumph, Love Inc. Serena Ryder, Molly Johnson and Monkey House.

Jacob Jones: (Jake Jones) is a musician, producer, audio engineer, and composer from the UK, currently working in Ottawa, Canada. With over 15 years of experience, he has deep expertise in audio recording and production.

Kevin Breit on Lead guitar: Kevin Breit is a Canadian musician from Northern Canada. Breit has collaborated in numerous bands, and recorded solo albums on his own Poverty Playlist label, and Stony Plain Records. He is also well known for session work on numerous Grammy award-winning albums by a wide range of artists including Cassandra Wilson and Norah Jones. Breit has performed on albums that have earned 13 Grammy Awards, recording with Cassandra Wilson, Norah Jones, k.d lang, Hugh Laurie, Rosanne Cash, Holly Cole, Serena Ryder, Amos Lee, Carlos Del Junco, Molly Johnson, Marc Jordan, Natalie MacMaster, Janis Ian and many others.

David Piltch on Bass: A Canadian Musician born to a very musical family. At age 17, Piltch supported jazz musicians performing at Toronto's Bourbon Street club, including Chet Baker, Art Pepper, Zoot Sims, and Mose Allison. In 1979, Piltch recorded and toured with Blood, Sweat & Tears. Piltch has written songs with k.d. Lang, and has produced recordings for Michael Kaeshammer and Emily Saxe. As a sideman he has performed with Janis Ian, Madeleine Peyroux, Bruce Cockburn, Mary Gauthier, Aaron Neville, Bonnie Raitt, Elton John, Willie Nelson and many more.

Davide di Renzo is an alumnus of the University of Toronto's Jazz Studies program. Davide was the 'house drummer' for the hugely successful Canadian Idol television talent competition and has worked with many of the country's top performers and recording artists, including Jacksoul, Holly Cole, Ashley McIsaac, Melissa Stylianou, Dione Taylor, Heather Bambrick, Eliana Cuevas, Richard Underhill, Bill King's Saturday Night Fish Fry, Sarah Slean, Carol Welsman, and Alanis Morisette, to list just some. He is the drummer for Molly Johnson and Tom Cochrane.
My people will sleep for one hundred years, but when they awake, it will be the artists who give them their spirit back
                                                                                                                                   - Louis Riel