Chelsey June - Lead Vocal and Songwriter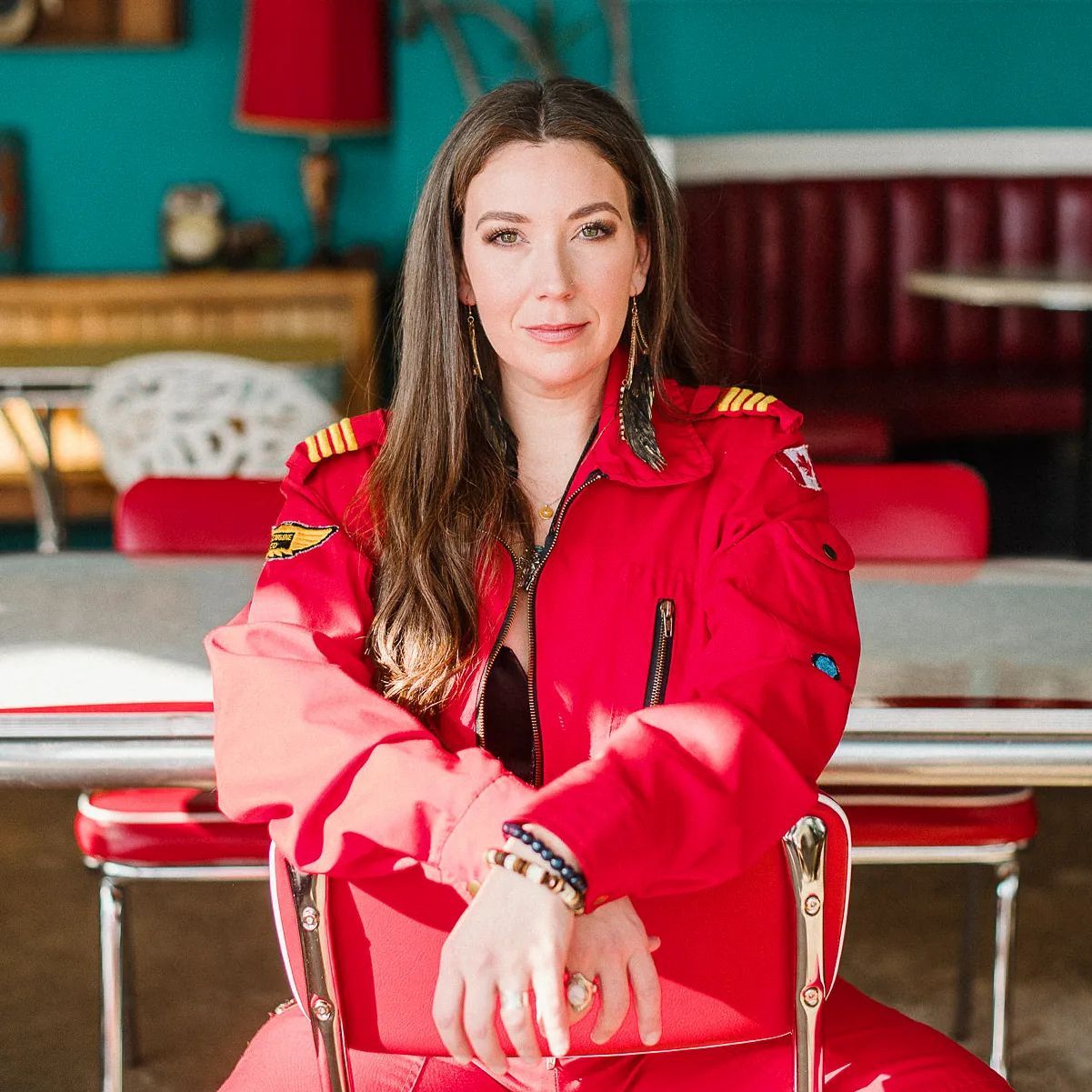 Songwriter Statement
"Music is my life and my passion. Writing songs is my way of expressing myself and healing not only myself but the generations before me. The best feeling in the world to me is writing music and having it be heard, connecting with audiences around the world and encouraging people to have open hearts and open minds is very important to me. Music has a way of reaching people in a way that nothing else does. My hope is to always leave a positive footprint and encourage others to follow their dreams."
Chelsey June
Biography
Chelsey June has been capturing the hearts of audiences with her soulful voice and unique songwriting skills. Chelsey grew up in Ottawa/Gatineau with her mother who was from Maniwaki she spent her childhood surrounded by music, it was this early introduction to a wide variety of songs that helped shape her unique sound and style. She is a proud Indigenous woman with (Métis, Algonquin and Cree heritage) she is an advocate for mental health, healthy relationships, and sober living. Chelsey June is the lead female voice/songwriter for Multi-award winning, chart-topping Indigenous folk artists Twin Flames. In 2022 she hosted the Canadian Folk Music Award with co-host Benoit Bourque. Chelsey is a Public Figure, Model and aspiring actress. Chelsey is fluent in English and French. She is a proud Mother and active in many community outreach and charitable organizations.

Before combining their talents under the title of Twin Flames, Chelsey June and Jaaji had their own respective award-winning and nominated careers; they met on-set during the filming of APTN's TAM (Talent Autochtones Musical) She released her first album "Seize the day" in 2013 and her EP "Finding me" which was nominated best Folk album at the 2015 Indigenous music awards.
Jaaji - Lead Vocal and Songwriter
PRONOUNCED: Yaah Yee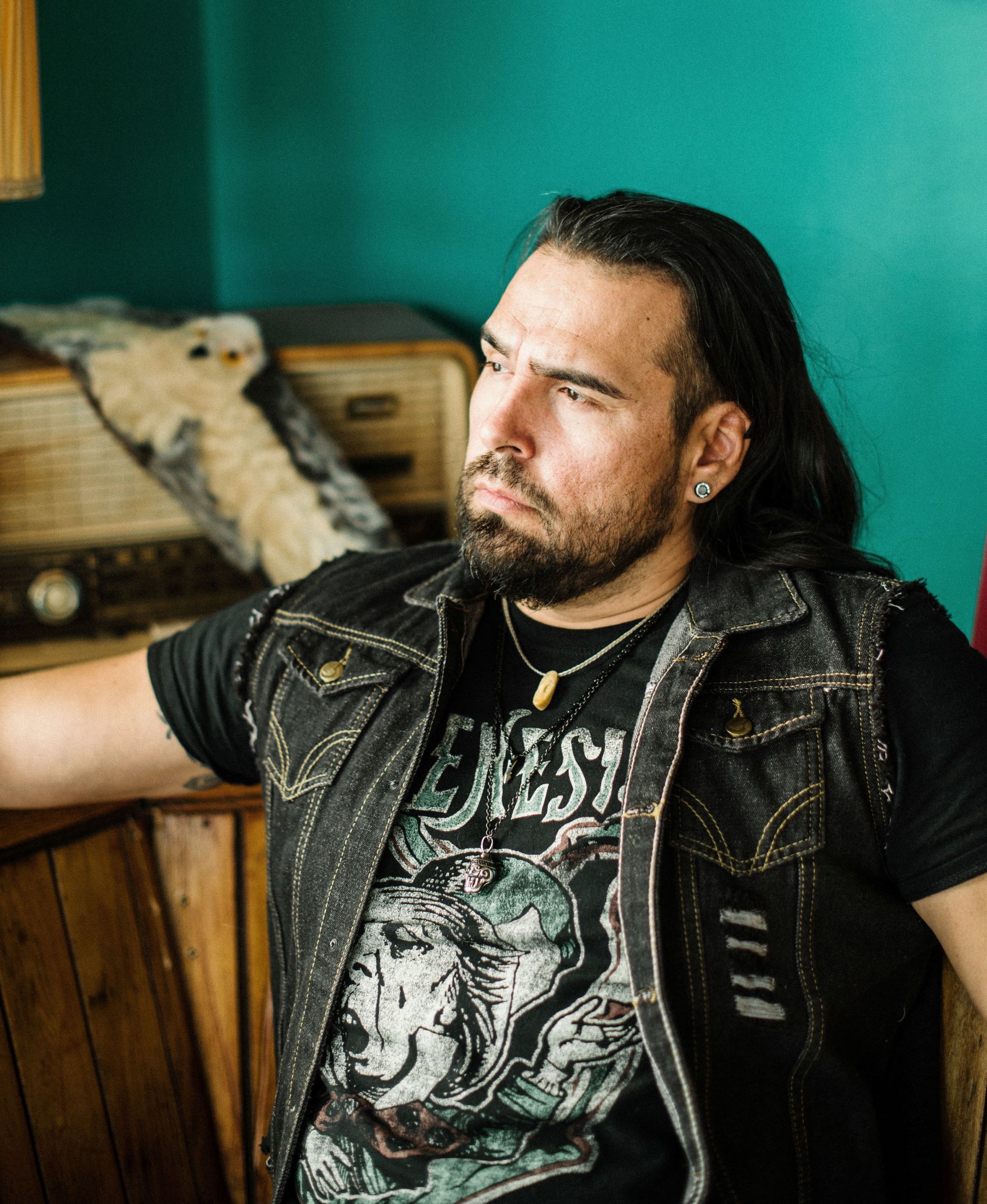 Songwriter Statement
"When I go through difficult times in my life or feel down, I often write or pick up my guitar. I automatically feel better and that translates to my music. I hope that when people feel that way they can listen to my songs and know they are not alone. "
Jaaji


Biography
Jaaji is an Inuit name derived from the English name George. Jaaji grew up in a humble little community called Quaqtaq in Northern Nunavik where he was raised by his Grandparents with the Traditional ways of the Inuit. Many of his influence in songwriting depict life on the land. Jaaji spent his summers as a child with his biological father in Kahnawake, a reserve of the traditionally Iroquoian-speaking Mohawk nation on the south shore of the St. Lawrence River. He was raised in two different worlds and cultures. He is an advocate for language revitalization and preservation, passionate about including the Inuttitut language in his songs.
A former police officer in Canada's Arctic it was only in 2014 that Jaaji decided to commit to music full time and see where it would take him. With his first Album Nunaga he won Indigenous Album of the year at 2015 Indigenous music awards. Jaaji is the lead Male voice and songwriter for the Multi-award winning, chart-topping Indigenous folk artists Twin Flames. Jaaji is a Public Figure, Model and Aspiring Actor. He has been a part of many community wellness campaigns and continues to dedicate his time to raising awareness and making sure that people understand  Canada's past. He is a proud father and mentor.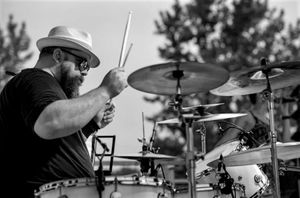 Jason Watts (Drummer), From Ottawa, is a talented musician with an incredible sense of rhythm and harmony. With more than 20 years of experience, Jay is an accomplished drummer and singer. He actually started as a DJ as a teenager and shortly after that turned his attention to percussion. From rock to pop, blues to metal, Jay has played it all. As a member of various bands throughout the years (Hearts&Mines, R-Mistake), in support of multiple full-length albums and EPs, Jay has toured from coast to coast and continues to tour from small dive bars to festival stages. He has played over 1,500 shows and counting! Oh, the stories! Jay has had the pleasure of working with some really cool people over the years, like producers Jordon Zadorozny (Sam Roberts, Blinker the Star, Hole, Melissa Auf Der Maur) and Terry Brown (Rush). He has shared the stage with great musical acts like Blue Rodeo, Mother-Mother, 3 Days Grace, Alan Frew (Glass Tiger), Thornely, Default, Matt Mays and El Torpedo, Ill Scarlet, and Twin Flames, just to name a few. Jay is even a member of the Ottawa chapter of "The Hitmen Drumline". Jay gets his inspiration from such legendary drummers as Buddy Rich, Dave Grohl, Phil Collins, Carter Beauford and Travis Barker just to name a few. Jay's showmanship, energy and inner metronome make him a great drummer. His love of people, passion for music, and love of life make him a great musician.